Getting Your Florida Hardship License
Pinellas County DUI Lawyers Who Can Help Keep You Driving
Obtain a Hardship License Immediately!
Our Goal: Let's Secure an Immediate Florida DUI Hardship License for You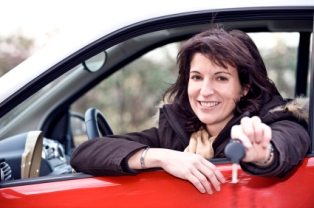 If you are a 1st time DUI offender, Florida Statute sections 322.2615(1)(b)3. and 322.271(7) allow for your immediate application to obtain a hardship driving privilege. Let us help you cut through the administrative red tape.
Keeping You Driving on Uninterrupted Basis If a DUI has never caused your driver's license to be suspended in the past, Florida law enables you to get a hardship license so that you suffer no interruption in your ability to lawfully drive.
Your 10 Day Time Limit If you want to benefit from this opportunity, we must act within the first ten days of your DUI arrest. Time is of the essence! Your failure to have an attorney timely assist you in filing the required documentation with the Florida DHSMV will cause you to waive your option to quickly secure a restricted driving privilege.
Preparation Could be the Key to Your Success
We can help you prepare for the DHSMV hearing that is a necessary step in making application for your hardship license. This advance preparation may help you to more easily and quickly navigate the hardship license application process.
We will advise you on your eligibility for a hardship license and inform you of the proper time to apply.
Are you "Real ID" compliant? We can provide you with written instructions on what you need to do to satisfy this requirement of Florida and Federal Law.
We can explain the difference between a "business purpose" and "employment purpose" hardship license as defined by Florida Statute 322.271.
Our office can provide you with the necessary application forms and information packets to expedite your reinstatement efforts.
We can counsel you, in advance, about the type and nature of questions the hearing officer may ask of you when determining whether to grant your reinstatement of driving privileges.
We can provide you with specific "real-life" examples of past DHSMV Reinstatement Review Hearings to enable a comparison with the facts of your own case.
We can provide you with advice and tips on the proper use of a hardship license in order to help you avoid a potential new criminal charge of Driving on a Suspended License or Violation of Your Driver's License Restriction.

Getting It Right the First Time
For the most part, you only get one opportunity to state your case during the hardship license application process at the DHSMV. The denial of a hardship license caused by your inexperience or the volunteering of what you thought were innocent admissions, can be a costly mistake. When you attend the free consultation at our office, we can discuss the individual facts of your case that support your contention that your inability to lawfully operate a motor vehicle will result in a hardship to you or your family.
If you have been charged with a DUI offense in St. Petersburg, Clearwater, Dunedin, Safety Harbor, Tarpon Springs, Palm Harbor, Largo, St. Pete Beach, Treasure Island, Gulfport, Pasadena, Indian Rocks Beach, India Shores, Redington Shores, Madeira Beach and Belleair, Call our office for a free consultation at (727) 578-0303
---
Related Links:
---
Additional Resources: