How Our Attendance at The National College for DUI Defense
presented by Harvard Law School Could Help in Your Case
We are Among a Select Few Pinellas Lawyers Who Have Completed a Premier DUI Defense Training Curriculum presented Harvard Law School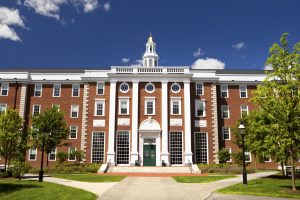 Attorneys Tim Sullivan and Marc Pelletier are both graduates of the National College for DUI Defense Program presented at Harvard Law School.* This intensive "hands on" continuing legal education program covers a wide range of disciplines and legal issues essential to the practice of high quality DUI Defense. It is widely recognized as providing the best advanced-level training in the art of DUI defense.
DUI cases are complex because they entail administrative DHSMV proceedings, scientific blood/breath evidence and an ever changing landscape of new legislation. An effective DUI defense attorney needs to be more than just a skilled courtroom advocate. He needs a thorough familiarity with the science and short comings of the Intoxilyzer machine, as well as the principles related to toxicology and blood alcohol analysis.
Put Our Advanced Post-Graduate DUI Training Program to Work for You
Our participation in this nationally recognized program has added to our knowledge and experience in the areas of:
The physiology of breath testing;
Effective cross-examination of prosecution experts regarding breath testing devices;
Proper Drug Recognition Expert evaluations, testing and findings;
Roadside Field Sobriety Testing & NHTSA standards

Let Us Uncover Possible Scientific Related Defenses in Your Case
Every DUI case will of course entail the testimony of law enforcement and their anticipated recitation of the facts leading up to your arrest. However, the officer's mere "opinion" that you were impaired can often be insufficient evidence to secure a conviction. It is for that reason, that law enforcement will typically employ a variety of scientific measures in an effort to support or bolster their self serving conclusions.
An effective DUI defense attorney needs to carefully examine all of the evidence in your case. But such a proper examination can only take place if it is coupled with a firm understanding of the scientific principles underlying the testing procedures used by law enforcement. When selecting an attorney, you should choose a lawyer who is passionate enough about his work that he regularly takes the time and incurs the personal expense to stay abreast of cutting edge developments in the law.
The identification of scientifically related evidentiary issues in your case is critical. It could lead to the reduction or even the dismissal of your charge. You should never simply assume that the evidence in your case was lawfully collected, properly analyzed or carries the proper foundation to be later admissible in court.
Call our office for a free consultation at (727) 578-0303
---
Related Links:
*Attendance at the annual NCDD seminars takes place on the premises of Harvard University/Harvard Law School. The location at which these courses are offered does not suggest or imply any association, recognition, or approval by Harvard University or Harvard Law School.