How to Select the Best DUI Lawyer in Pinellas County
Florida DUI cases are complicated and each DUI case is unique. Finding the best DUI Lawyer in Pinellas County is critical to ensure your rights and privilege to drive are protected.
Review the Attorney's Qualifications, Training and Experience in DUI Law
Does the DUI Defense Attorney possess valuable insight obtained as the result of working as a former state prosecutor?
Does the attorney routinely handle DUI cases in the Pinellas County Court system?
Has the attorney acquired certifications, recognition, or licensing associated with DUI prosecutions?
What is the lawyer's reputation in the Pinellas County legal community?
Has the attorney been called upon to teach, lecture, or instruct others on DUI topics?
We Made it
OUR

Business to Know Law Enforcement's Business
---
We are Former Florida State Prosecutors
We Learned Street-Level DUI Enforcement Tactics from the Inside
We have first-hand knowledge of strategies often used by the prosecution. Our experience provides us with the ability to identify potential areas of weakness. We believe that by having learned many of our adversary's tactics, we can provide you with insight and practical advice.
---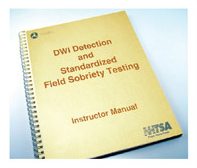 We are Certified in Proper Roadside Field Sobriety Testing
Attorneys Frank Russo and Marc Pelletier can review the video tape of your field sobriety tests to see if they were properly administered and interpreted fairly. Flawed field sobriety tests could lead to a reduced charge of reckless driving.
---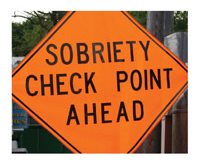 Advised Law Enforcement Personnel at DUI Checkpoints
As former State Prosecutors, attorney Marc Pelletier and Timothy Sullivan acted as on-site advisors to law enforcement on legal and procedural issues at DUI checkpoints. If your case involves a DUI roadblock, any deviation from court-approved procedures could jeopardize the state's case.
---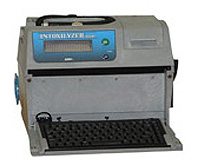 We are Trained & Certified Intoxilyzer Operators
The outcome of your case could rest on your intoxilyzer results, which in some cases (.08 or above), may carry a "presumption of impairment." We will closely audit the operator's permit and the machine's calibration records. Non-compliance with administrative rules could prohibit the admissibility of your test results in court.
---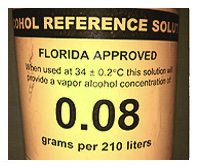 Intoxilyzer Inspector
Attorney Timothy Sullivan was certified by the FDLE in the inspection & maintenance of the Intoxilyzer. His hands-on experience enables him to carefully review the alcohol wet bath solution protocol of this breath testing device. He can ascertain whether the police properly complied with Florida law governing the calibration of the Intoxilyzer machine used in your case.
---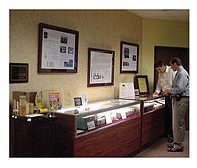 We Own the Same Breath Testing Devices Used by Law Enforcement
The Law Offices of Russo & Russo maintain the largest known private collection of vintage and contemporary breath testing instruments in the state of Florida. Clients learn that all breath testing instruments have limitations and vulnerabilities.
---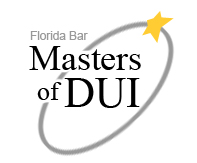 Completed "Masters of DUI" Program
Timothy Sullivan, and Marc Pelletier have all successfully fulfilled the requirements of the 2011 Masters of DUI Program offered through the Florida Bar's Continuing Education Program.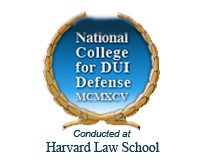 Graduates of the National College for DUI Defense at Harvard Law School
Tim Sullivan, and Marc Pelletier are graduates of the NCDD at Harvard Law School. This course of instruction is generally regarded as providing the best advanced-level training in the art of DUI defense advocacy.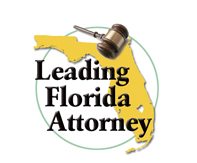 Honored by his Fellow Attorneys as a"Leading Florida Attorney"
In 1998, Frank Russo was honored as a Leading Florida Attorney. This distinction was conferred upon less than 5% of all Florida lawyers.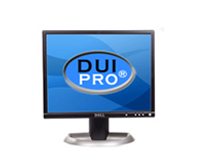 President of Meta Progress, Inc.
Creator of DUI Professional® Software
Frank Russo is the president of Meta Progress, Inc., developer of DUI Pro® software. DUI Pro® won a 1998 "Editor's Pick Award" from ZDNET, the publishers of PC Magazine. Criminal defense attorneys and forensic laboratories use the popular software nationwide.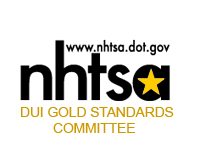 NHTSA DUI Gold Standards Committee Member
Frank Russo, Timothy Sullivan, and Marc Pelletier are honored to be three of only four private Pinellas county criminal defense lawyers selected to serve on the National Highway Traffic Safety Administration's "Pinellas County DUI Gold Standards Committee."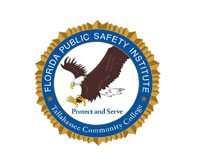 Served as Adjunct Professor – DUI Program
In 2010, Timothy Sullivan served as an Adjunct Professor for the Florida Public Safety Institute's DUI Program at Tallahassee Community College.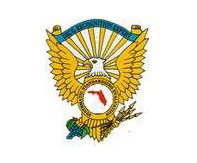 Completed DUI Drug Recognition Expert Course
Timothy Sullivan completed the same level of instruction as law enforcement in the proper detection of drug impaired drivers. He also lectured on this topic at a Florida Department of Transportation sponsored seminar.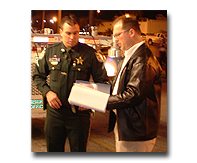 Instructor to Law Enforcement on DUI Detection and Enforcement
While serving as a prosecutor, Marc Pelletier and Timothy Sullivan lectured to law enforcement personnel on the proper methods associated with the detection and apprehension of impaired drivers.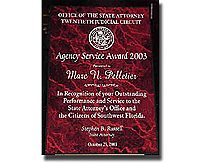 State Attorney's Agency Service Award
In 2003, Marc Pelletier was recognized for "Outstanding Performance and Service to the State Attorney's Office and the Citizens of Southwest Florida," 20th Judicial Circuit.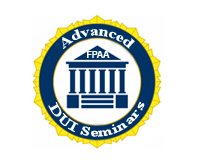 Graduate of the Advanced DUI Seminar
Marc Pelletier and Timothy Sullivan are graduates of the Florida Prosecuting Attorney's Association continuing education program on advanced DUI litigation techniques. (Mr. Pelletier is a 2004 graduate, Mr. Sullivan is a 2008 graduate.)
---
Related Links:
Russo Pelletier & Sullivan Video Vault