How Do I Get My Car Back After a DUI Arrest?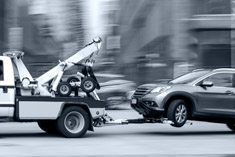 After being arrested for DUI, the police officer has the discretion to choose one of three methods to deal with your motor vehicle:
In some cases, the arresting officer will ask you if a sober friend or relative can arrive within twenty minutes to pick up your car;
If your car is in a secure location and parked in a lawful manner, the arresting officer may elect to simply lock your car and leave it, to be retrieved by you at a later time. If this method is employed, your car keys will be returned to you with the rest of your personal property when you are released from the Pinellas County Jail. To determine the location of your vehicle, you need simply refer to the document charging you with DUI, which will reflect the location where you were arrested.
In many cases, the arresting officer will have your car towed by a wrecker to a tow yard. It will remain stored there until such time as you pick it up after your release from the Pinellas county jail. If your vehicle was towed, it is important to act quickly. Not only will you be charged a fee for the towing service, but you will accumulate storage fees for each day the car remains in the lot. This is an example of a "hidden cost" the government has imposed on people arrested for Driving Under the Influence.
Where is My Car?
How Do I Locate the Pinellas Towing Company That Has My Car?
Each police agency has a contract with local towing companies whom they call on a rotation basis. When you were released from the Pinellas County Jail, you may have been given information on which towing company is in possession of your automobile. If you were not given that information, you should call the police agency that arrested you and inquire which towing company was responsible for recovering your automobile. You will find below a list of Pinellas County Law Enforcement agencies and their administrative non-emergency phone numbers:
(727) 893-7780
1300 1st Ave N, St. Petersburg, FL 33705
(727) 582-5721
200 76th Ave, St Pete Beach, FL 33706
(727) 562-4242
645 Pierce St. Clearwater, FL 33756
(727) 369-7864
7700 59th St, Pinellas Park, FL 33781
(727) 587-6730
201 Highland Ave, Largo, FL 33770
(727) 938-2849
444 South Huey Ave. Tarpon Springs, FL 34689
(727) 582-6177
2401 53rd Street S, Gulfport, Florida 33707
(727) 498-8942
4600 58th St N, Kenneth City, FL 33709
(727) 547-4595
120 108th Avenue, Treasure Island, FL 33706
(727) 582-6200
The Pinellas Sheriff's Administration Building
10750 Ulmerton Road, Largo, FL
The Pinellas Sheriff's North District Station
(727) 582-6900
737 Louden Ave. Dunedin, FL
Questions to Ask the Towing Company
After securing the name of the towing company, you can use our list below to contact them. We recommend that you:
Confirm that your vehicle is in fact being stored at their impound lot;
Obtain the total amount due for their services rendered associated with the towing and storage of your vehicle;
Inquire what form of payment they accept.
Pinellas County Towing Companies Under Contract With Law Enforcement
Tri-J Towing & Recovery
(727) 822-4649
125 19th Street S: St. Petersburg
Sunset Point Towing
(727) 469-8999
1920 Sherwood Street Clearwater
Leverock's Towing & Transport
(727) 391-3577
4750 95th Street N. St. Petersburg
Yoho's Auto & Towing
(727) 545-3596
9791 66th Street N. Pinellas Park
J&J Auto Body
(727) 522-2134
4950 72nd Ave. N. Pinellas Park
L & J Auto Service
(727) 544-2233
5790 Park Blvd. Pinellas Park
Gulf Coast Auto Body & Service
(727) 367-2171
7201 Gulf Blvd. St. Pete Beach
Clearwater Towing Service
(727) 441-2137
1955 Carroll Street Clearwater
ABC Towing & Recovery
(727) 536-1219
4460 107th Circle N. Clearwater
Eveland's Towing & Transport
(727) 536-8130
12895 Automobile Blvd Clearwater
Frank's Body Shop
(727) 573-2639
12405 49th Street N. Clearwater
Pinellas Auto Body & Service
(727) 446-4051
2084 Range Road Clearwater
Pfeifer Auto Services
(727) 736-2755
1261 San Christopher Drive Dunedin
Prestige Automotive & Recovery
(727) 546-3079
11440 66th Street N. Largo
Joe's Towing & Recovery
(727) 541-2695
6670 114th Ave. Largo
Florida Body Shop
(727) 536-3505
6363 Ulmerton Road Largo
Day's Collision Paint & Repair
(727) 784-2445
975 Florida Ave. Palm Harbor
Keller's Body Shop
(727) 393-3188
10716 64th Ave. N. Seminole
Bradford's Towing
(727) 938-5511
1553 Savannah Ave. Tarpon Springs
The Importance of Securing the "Impound Release Form"
Do not travel to the towing company and expect them to summarily release your vehicle. In order to retrieve your vehicle from an impound towing yard you will first need to secure an "Impound Release" form from the police agency that arrested you for DUI.
How to Secure the "Impound Release" Form
If you are the lawfully registered owner of the car or truck, it will be necessary for you to demonstrate proof of ownership in the form of the vehicle registration, bill of sale, lease agreement, title or auto liability insurance documents. You must also demonstrate proof of your identification. If you are not the registered owner of the vehicle you will need to secure a notarized "power of attorney" from the vehicle's owner which authorizes you to pick up the car from the impound lot.
Getting the Impound Release Form When You Lack the Proper Credentials
Most of our clients keep their vehicle registration and insurance card in the glove box of their car. To compound matters, the key to their residence is typically located on the same key ring as their vehicle's ignition key. Unfortunately, upon your release from the Pinellas County Jail, all of these items will likely be in the custody and control of the towing company. To add insult to injury, under Florida law, the arresting officer was required to seize your driver's license if you had an unlawful breath alcohol level or you refused to submit to Intoxilyzer testing. In many cases, a driver's license may be the only state issued photo ID that the motorist possessed. So, if you are the registered owner of the vehicle, but lack these necessary credentials, what can you do to secure the all-important "Impound Release Form?"
We recommend visiting the arresting law enforcement agency. Be certain to take with you any and all documents associated with your arrest. You should also possess the proper attitude. Calmly explain the dilemma you currently find yourself in. If you are polite and respectful, the police officer "may" work with you by accessing and printing your online booking photo from the jail records to confirm your identity. He can likewise retrieve your registration and vehicle title information from "DAVID," which is Florida's electronic "Driver and Vehicle Information Database." Armed with this confirming information, many police officers are willing to then issue the Impound Release Form. On other occasions, a disgruntled police officer may require you to make a round trip to the impound lot to secure and return with the vehicle's registration document.
Can I Drive After My DUI Arrest?
If your license was valid at the time of your arrest for DUI, the uniform traffic citation you received serves as your temporary driver's license. At the bottom of this traffic citation it expressly states "Unless ineligible, this citation shall serve as a temporary driver's license and will expire at midnight on the 10th day following the date of suspension."
If you have any reservations about your ability to drive, you should call our office and discuss the matter with a member of our criminal defense team before getting back behind the wheel of a car. After recovering your car from the impound lot, it is important to schedule an appointment with us to discuss the protection of your driving privileges.
Our objective is to avoid any interruption in your driving privilege!
Call our office to schedule a free consultation at (727) 578-0303.
Related Links: