I Was Arrested in Pinellas County for a DUI… Do I Really Need a Lawyer?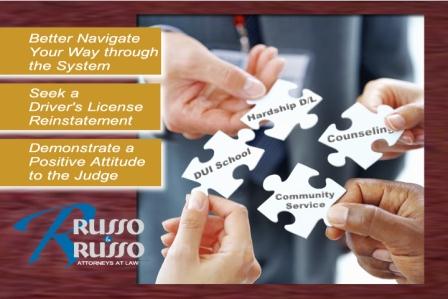 If you needed surgery, would you say "hand me the scalpel, I'll perform the operation myself!" Of course not! Unless you completed medical school, you certainly wouldn't be qualified. In fact, you probably wouldn't even trust a recent medical school graduate, but would likely insist on a doctor with plenty of expertise. Asking the question, "Do I really need a DUI lawyer?" is comparable. Criminal charges always carry the threat of jail and the possibility of hefty fines. Likewise, your privilege to drive is at stake and your automobile insurance carrier is looking for a DUI conviction as a golden opportunity to raise your policy rates.
Showing Up in Court Without a Lawyer…Not a Smart Decision
Do I really need a DUI lawyer? Well, when you stand up in court, there is going to be a prosecutor on the other side with years of legal training and experience. The judge will likely bring to the bench even more legal knowledge. The only person without any legal training or experience will be you. Let's face it… you lack a proper understanding of the Rules of Criminal Procedure; You have little to no experience speaking in court; Worse yet, you're not in a position to know if your DUI case would likely end up as a conviction. Only an experienced DUI lawyer is in a position to determine if your charge can be reduced to a lesser offense, or even totally tossed out of court.
The 5 Most Common Mistakes Made by People Facing a DUI Charge
1. Failing to comply with the "10-Day Rule." Individuals who have their license administratively suspended for refusing the breath test or blowing over the legal limit only have 10 days from the date of their arrest to challenge the suspension. Once the 10 days is over, the opportunity to continue to lawfully drive and to challenge the administrative license suspension at a DHSMV formal review hearing is lost forever. Although individuals are routinely given notice of their criminal court date, they are more often than not, unaware of their need to take affirmative action with the DHSMV to safeguard their driving privilege.
2. Confusing the administrative suspension with the court suspension.In Florida, people accused of a DUI are subject to suffering two separate and independent driver's license suspensions. One suspension is "administrative" in nature and is imposed by the DHSMV for having an unlawful breath test or refusing to submit to breath testing. The second suspension is a statutorily mandated penalty that your judge is required to impose if your are ultimately convicted of the DUI. Even if you miss the 10 day suspension, all is not lost. An experienced DUI defense attorney may be able to still save your driving privilege from a court-ordered suspension and assist you in applying for a hardship license.
3. Not taking the matter seriously enough. All too often, people take the advice of family members or friends who lack the proper background and experience. A DUI charge is a complicated matter that entails both "civil administrative hearings" associated with a Hearing Officer at the DHSMV and "criminal court proceedings" presided over by a Judge. Enacting new DUI legislation is a favorite function of our law makers in Tallahassee. As a result, there is an ever changing landscape of new Florida statutes, Administrative Rules and potential penalties. A experienced lawyer who is devoted to the practice of DUI defense is undoubtedly the best person to review your case and offer you the most accurate and up to date advice. You typically only get one chance to get the right results. If you fail to properly prepare and defend your case, you could find yourself standing before a judge and learning that the prosecutor is seeking jail time, a lengthy driver's license suspension, and/or the imposition of an ignition interlock device .
4. Assuming that because their breath test results were over the legal limit, their options are limited and they have little need to hire a lawyer. Just because you blew over the presumptive level of impairment, (.08 or above)does not necessarily mean that your case is doomed. There are strategies and defenses that an experienced DUI lawyer can sometimes employ that will cause the Intoxilyzer results to be suppressed or excluded from evidence in your case. A comprehensive examination of the facts and evidence is necessary to make certain that the sophisticated guidelines associated with Florida breath testing were fully complied with. See below "Questions in Your Case that Demand Answers." Even if your breath test results are admissible in court, there are a variety of strategies that may keep you driving and minimize court penalties.
5. "Saving" Money by not hiring a lawyer. Hiring an attorney can be less expensive then you think. Since we only practice in Pinellas County, the lawyers in our office routinely make daily trips to the local courthouses. This avoids special trips, additional time and the higher expense that you might otherwise incur. Additionally, because we only handle DUI and criminal defense matters, our office has a complete set of procedures in place to efficiently and cost-effectively handle your case. Our law office is pleased to offer payment plans as well as the ability to finance the legal fee with a credit card. Increased insurance premiums, jail time, and the possibility of losing your job could be very costly. In the end, the expense and consequences of deciding to "go it alone" could far outweigh the cost of hiring an attorney. In many situations, we can handle most of your court dates without you, so you can attend to work and family obligations. We can help you prepare, in advance for any court proceedings and show you how to save time and money and avoid the red tape associated with your court and DHSMV obligations. Best yet…our initial consultations are free!
Questions in Your Case that Demand Answers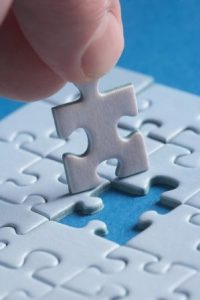 Were you stopped or arrested illegally?

Was a video taken of your performance of roadside field sobriety tests?

Can my lawyer secure a copy of the video tape for us to carefully review?

Does the video recording of my field sobriety tests tell the whole story?

How might my performance of field sobriety tests effect the outcome of my case?

If I blew over the legal limit, does it automatically mean I am guilty?

Was the Intoxilyzer machine used in my case properly maintained & calibrated?

Did my Intoxilyzer Operator have a valid & current FDLE permit authorizing him to administer the breath test?

Did I voluntarily submit to breath testing or was I improperly coerced?

If I refused the breath test, can the prosecutor still prove the case against me?

Did the police officer properly inform me that a refusal to perform roadside field sobriety tests could be used against me in court?

Do I suffer from a medical or physical problem that could have interfered with my roadside field sobriety test performance?

Was my roadside field sobriety test performance unfairly affected by traffic, noise, interruptions, uneven pavement or poor lighting conditions?

How do I secure the comprehensive narrative police report ("offense report") that was prepared after my arrest?

Does the factual account recited in the offense report conflict with what is revealed in the video tape or contrary to my recollection of the events?

Were any of my statements appearing in the offense report taken out of context or misinterpreted?

What effect will my DUI arrest have if I hold a commercial driver's license?

If I am convicted, of a DUI, will I be required to have an

ignition interlock

installed in my car?
Do I Really Need a DUI Lawyer if I Don't Want to Fight The DUI Charge?
Even if you don't want to fight your DUI charge, you still need a coordinated strategy that is designed to minimize the impact on your employment, finances, and driving privilege. We can help you navigate through the red tape of the DHSMV and the courts. Do Not Rely Solely on the Advice of Family or Friends. The results of your case and the statutory penalties associated with a Florida DUI conviction are something that you will be forced to reflect upon for the rest of your life. You need to make a careful and informed decision. I can't tell you how many people I have spoken to who had acted as their own attorney and now want me to fix the mistakes they had made. Unfortunately, you very often only have one opportunity to get it right the first time.
If you have been arrested for a DUI in Pinellas County, you really do need a DUI lawyer. Give us a call for a free consultation at (727) 578-0303. There is no obligation and we can give you a straight-forward and objective evaluation of the strengths and weaknesses in your case.